Speak with one of our Account Managers about your specific booth requirements. As experienced exhibit professionals they can review your options and present you with customised solutions for your shows.
RENT A CUSTOM DESIGNED
TRADE SHOW DISPLAY
Custom Designed Rental Exhibits - Our Specialty
Local & Experienced
As a full service exhibit builder based just outside of Toronto in Brampton, Ontario, we have over 25 years of experience working in major event venues in the Greater Toronto Area (GTA), across Canada, and the U.S. Whether your show is at the Metro Toronto Convention Centre, or at McCormick Place in Chicago, we work closely with you to craft your display locally; we coordinate your show services, rental furniture, labour, as well as, manage logistics to ensure you look your best at the event.
Savings
You can save where it counts: compared to the investment in an exhibit booth purchase, a lower upfront investment in a rental exhibit won't tax your marketing budget. You only rent the components you need, which frees up funds for additional initiatives.
Flexibility
A change in booth size, 'look & feel' refreshes or a complete redesign, with a rental exhibit display system you can easily update your look from show to show.
Our rental program is adaptable and flexible allowing you to expand, contract or reshape your exhibit as each show demands.
Quality
Our rental exhibit booths are a combination of the modular German exhibit system 'Octanorm' and custom components.
Each piece of the rental structure is thoroughly checked before and after every show, and shipped in special crates to keep the exhibit materials in top condition.
We integrate custom components such as, fine millwork, unique exhibit lighting design, fabric graphics, dimensional graphics, innovative print solutions and other quality materials, to ensure your booth speaks to your brand and gives your attendees the experience you envision.
Stand Out
By working with a local, experienced, and design focused exhibit display company to build your rental booth, you do not have to compromise.
Don't choose from a shell scheme package.
Whether you are looking for a 10' x 20', 20' x 20', 20' x 30' booth or larger, speak with one of our Account Managers to review your specific booth requirements, discuss your rental options and stand out from your competition.
Call 1 (905) 799.8950 x 1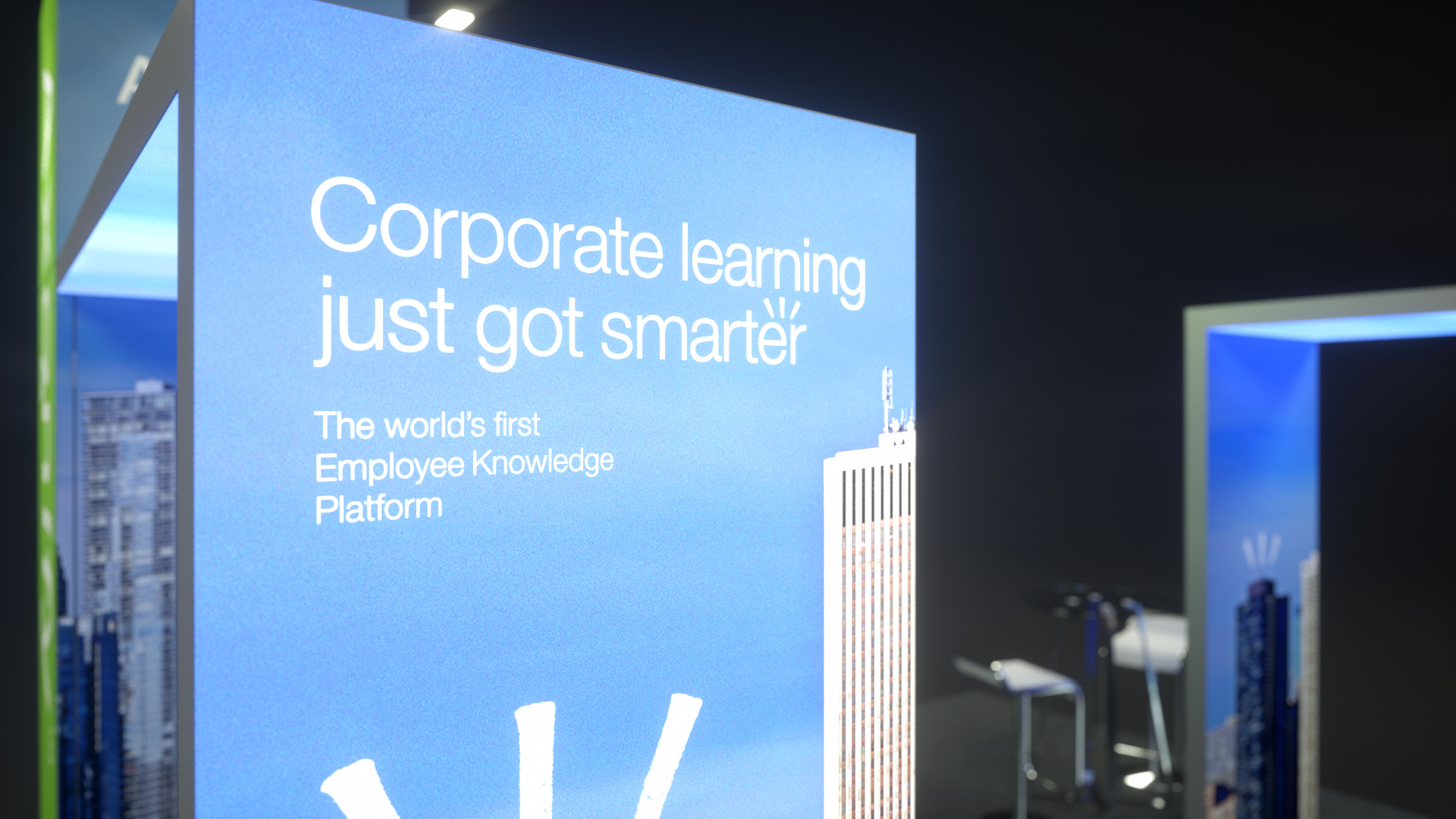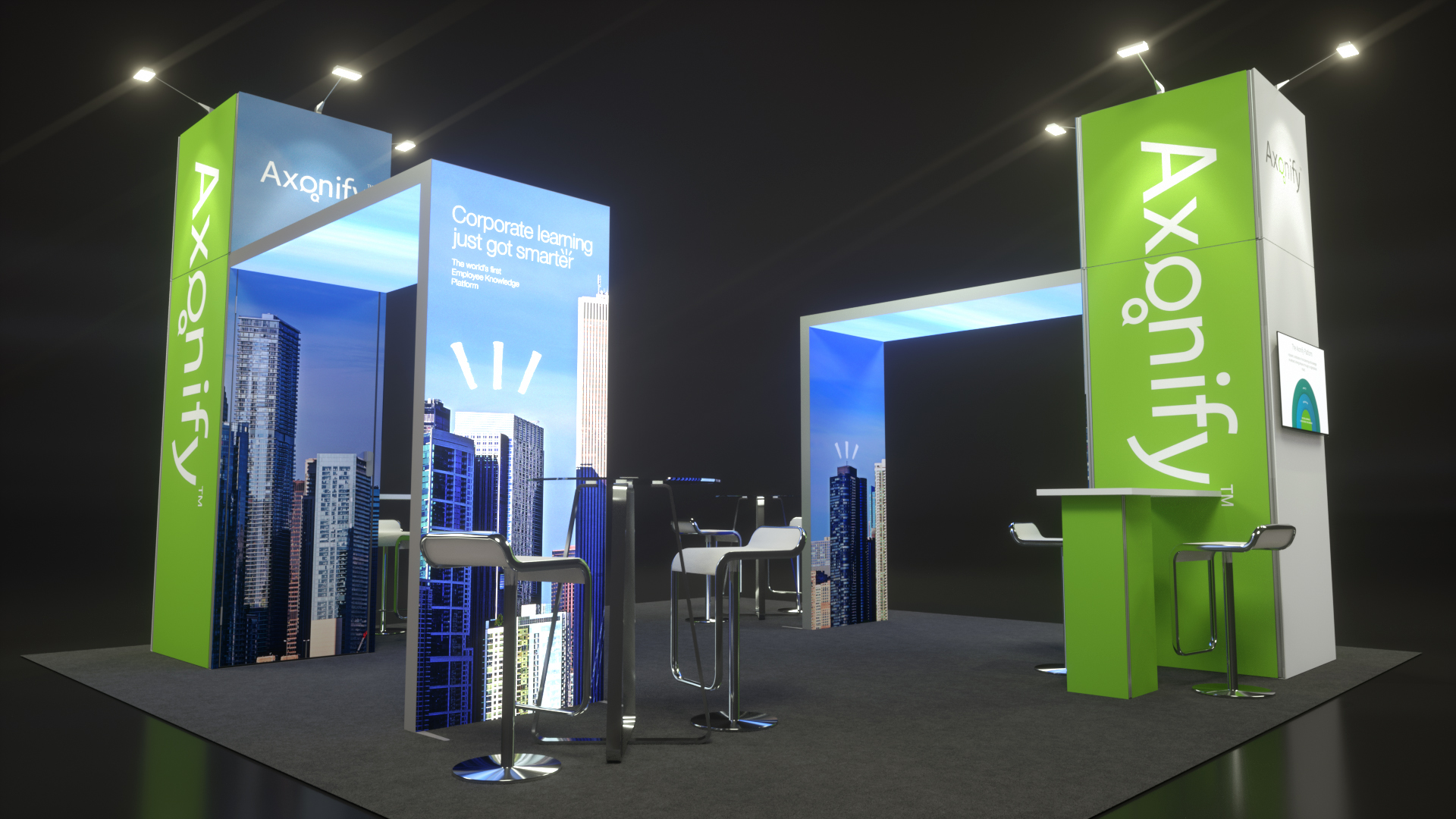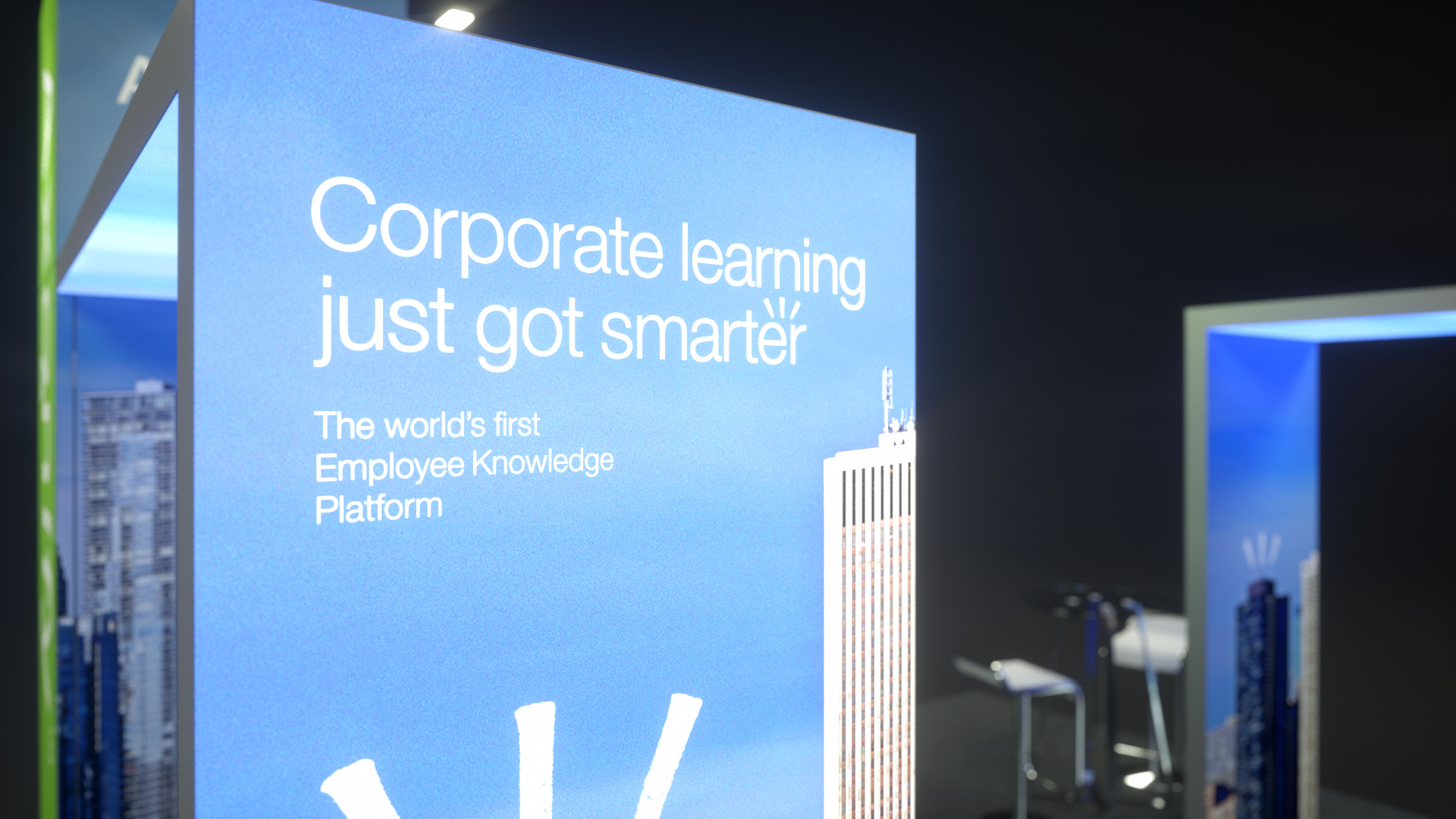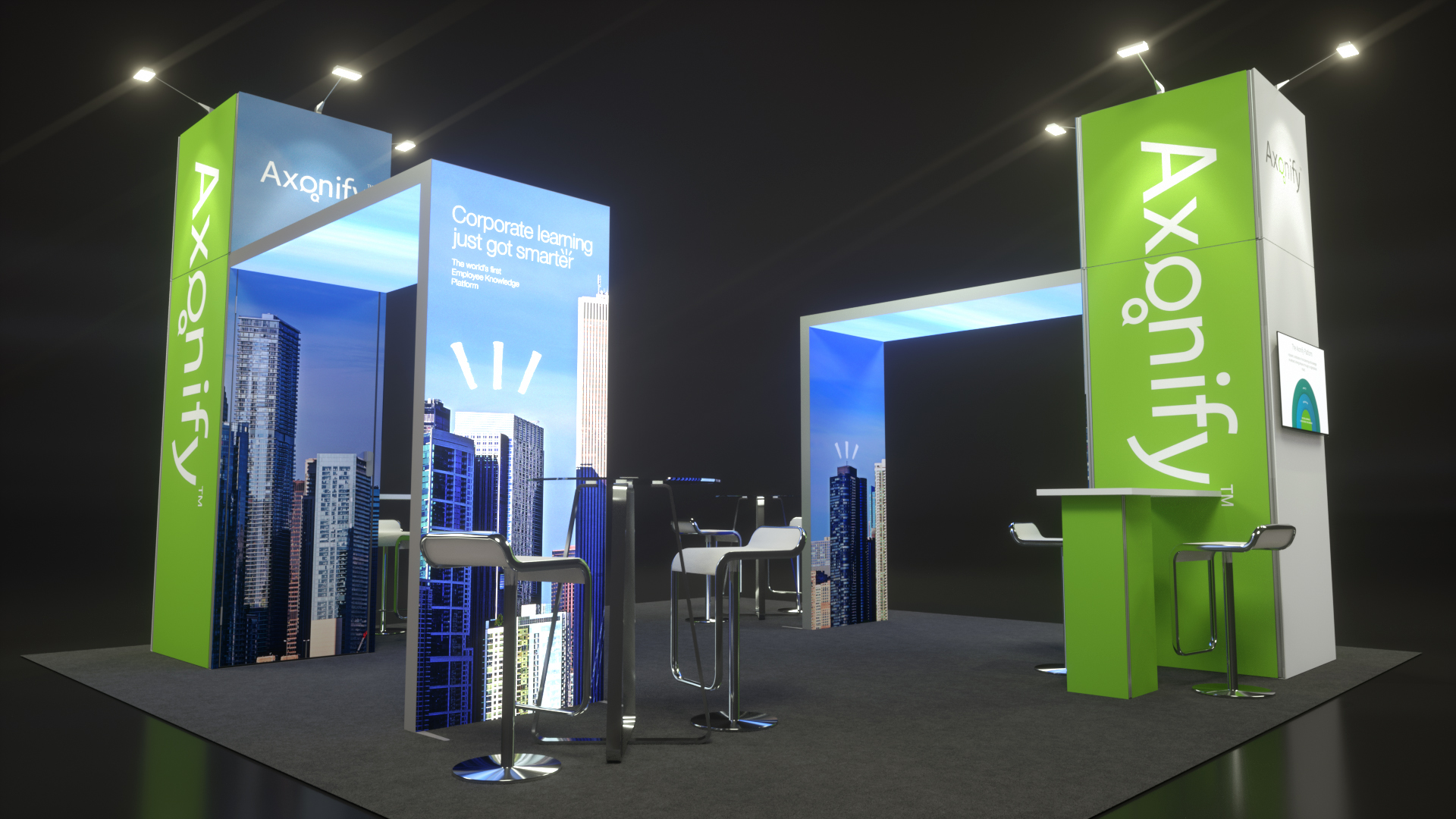 Full Service EXHIBITION Booth Rentals
If you choose a custom designed rental exhibit, our turn-key rental solutions will include:
The design & production of your graphics (digital prints or fabric graphics)

The installation & dismantling of the exhibit booth

The transportation and logistics of your exhibit to and from our warehouse to your Canadian, U.S. or International show

AV, furniture & flooring rentals

The coordination and management of all orders with suppliers and vendors for show site services such as material handling (drayage), electrical services, booth cleaning, data lines

The storage of any custom components, graphics or other exhibit materials at our secure warehouse
Is a rental exhibit right for you?
Do you exhibit only once or twice a year?
Do you require different exhibition booth sizes at different shows?
Is it important for your company to update the look of your exhibition display on a regular basis?
Do you have multiple trade shows that take place simultaneously?
Are you new to exhibiting and want to give it a try?
Are the large investment costs for a purchase holding you back from exhibiting?
If you answered 'yes' to any of the questions, please get in touch with one of our Account Managers at 1 (905) 799.8950 x 1 or sales@exhibit-solutions.com to find out more about our exhibit rental program.
Call now 1 (905) 799.8950 x 1 OR
e-mail us at sales@exhibit-solutions.com
Speak with an Account Manager about renting a booth that is custom designed to meet your needs.